Bedtime Box 2019
BEDTIME BOX is making its UK launch this March on World Sleep Day, at the Business Design Centre in London. With a stand at the Sleep Show Event, and a live introduction to the product in the Mindful Minis area of the Mindful Living Show on 15th & 16th March 2019.
Bedtime Box is a brand new product brought to you by Liz Raba, founder of A Thoughtful Place To Be.
A Thoughtful Place To Be is all about creating spaces. Spaces for connection, for creativity, for well-being, for nurturing imagination and for story-telling.
Liz has worked for the past 20 years as a storyteller, theatre director, dramatherapist and creativity consultant.
"My twin boys were about 18 months old, when bath time and bedtime turned into some kind of circus act. As I tried to juggle drying, dressing, cleaning teeth, getting them into bed and keeping them calm enough to actually listen to a bedtime story, they gathered momentum, and with each other as a very appreciating audience, our calm and gentle bedtimes had been disrupted.
This is when the very first BEDTIME BOX was created.
Aston and Miles are now 12, my daughter Millie is 6, and Bedtime Box has been through many different variations to support them at all different stages of their lives. It was there when Millie was born, to support the boys as our family dynamic changed, it was there when we moved house, to represent some stability in times of change, and as my boys approach their adolescent years it will be there to remind them of the importance of winding down from their day, in a creative, thoughtful and nurturing way.
BEDTIME BOX has changed many times since its first outing as a Winnie the Pooh cardboard box, with a puzzle, a book and a fluffy sock puppet inside, but its ethos is the same… taking the time and creating the space to make connections with our children at bedtime.
I look forward to sharing this product with you…"
Why Use Bedtime Box?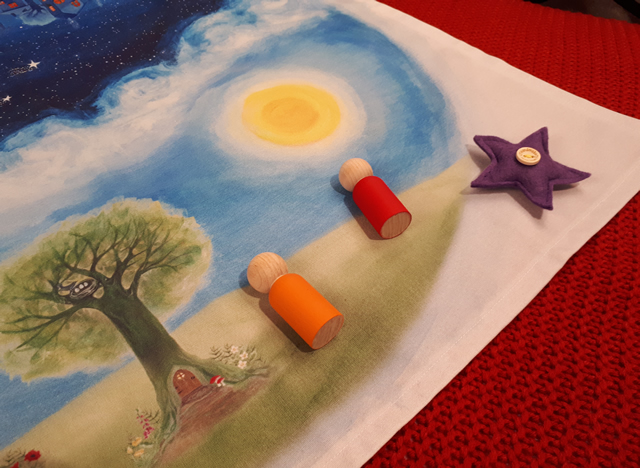 Strengthen Connections
To strengthen connections with your child along-side your existing bedtime routine.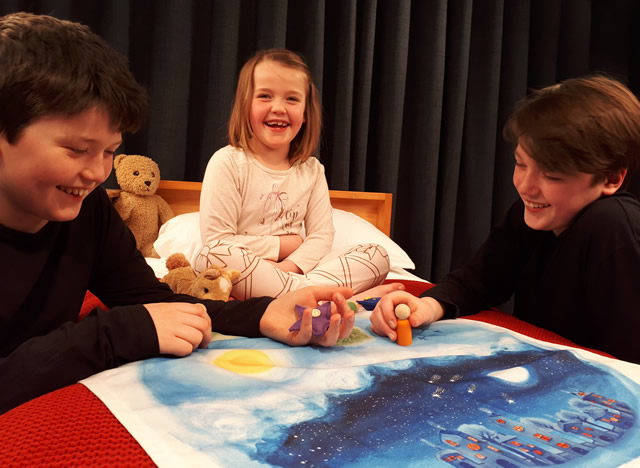 Creative Approach
To encourage a new, creative approach to bedtime.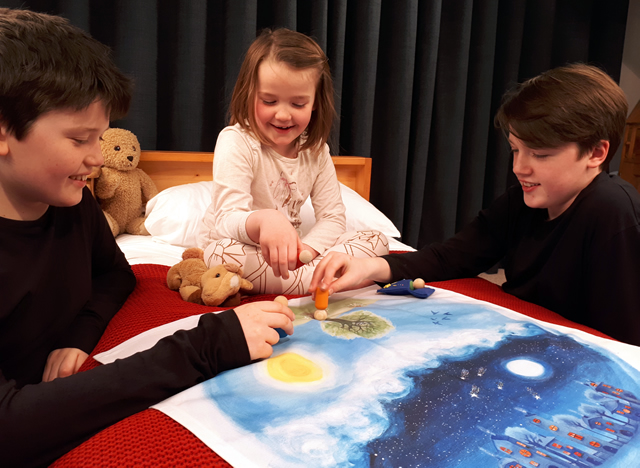 Change and Transition
To help help support your family at times of change and transition.
WHAT IS BEDTIME BOX?